Got a bunch of 300 AAC Blackout loaded today on one of my spare 550s. Ruined a couple in the process, but have a few samples to test with the chrono next range trip.
As is typical with 2 die sets, there is no crimp die. As usual with no crimp die, I'm not happy with my loads.
So, I ordered this: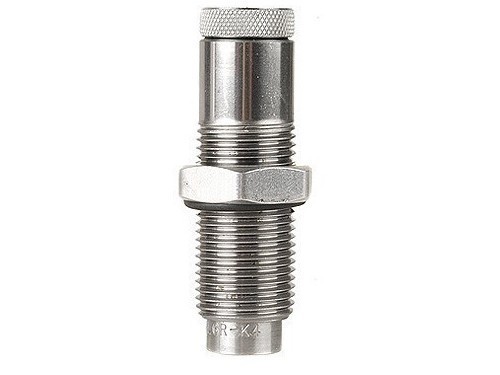 The Lee Factory Crimp Die is designed to give reloaders the perfect crimp on reloaded ammunition. The Factory Crimp Die crimps the bullet more firmly in place than any other die with more uniform pressure. The Factory Crimp Die features a collet that squeezes the case mouth into the crimping groove for a firm hold. It is nearly impossible to buckle the case as with regular roll crimp dies. Lee's testing has shown that using a Factory Crimp Die provides a more uniform pressure curve, increasing the accuracy of any bullet.